Navigating
Regula­tory
Complexity
Billions of dollars are spent on making complex assistance and autonomous systems compliant. Legal regulations, norms, and standards on a global, regional, national, and state levels must be navigated. So far, manual processes related to regulatory requirements have been driving costs and slowing down development efforts.
CLOUD­-­­­BASED
COMPLI­ANCE
SOLUTION
Kontrol provides a certified software platform to ensure an end-to-end compliance and safe rollout of complex advanced and automated assistance systems.
We apply a technology-centric, rule-based approach to legal interpretation. Qualitative legislation, laws, standards, norms, and court rulings are mathematically interpreted and translated to code.
Regulations keep changing. Kontrol's cloud-based solution allows for continuous updates across products.
ENABLING
DIGITAL


APPROVAL
Kontrol's modular software solution is offered as a service. We deliver the relevant product requirements, validation services and real-time monitoring of vehicles. This enables more efficient, safer, and dependable product approvals and deployments.
SCALABLE
COMPATIBLE
TRUSTED
Kontrol reduces complexity and cost. We pave the way towards a fully-automated end-to-end digital homologation and allow a faster scaling of new, software-driven systems.
Kontrol products are compatible with leading industry solutions for product lifecycle management, virtual simulation and fleet management.
Trusted partners are relying on Kontrol for compliance. We help to create trust in cutting-edge and innovative mobility solutions.
INDUSTRY­­ VERTICALS
Enabling regulatory compliance and approval of advanced driver assistance and autonomous systems (SAE Levels 2, 3, 4)
Providing cloud-based legal requirements and validation services
Embedded solution for real-time monitoring of vehicles
Exemplary use cases: Automated Lane Keeping Systems (ALKS) as of UN Regulation No. 157 and Automated Valet Parking (AVP)

Enabling regulatory compliance and approval of advanced driver assistance and autonomous systems (SAE Levels 2, 3, 4)
Providing cloud-based legal requirements and validation services
Embedded solution for real-time monitoring of commercial vehicle fleets
Exemplary use cases: Teleoperations and inter-site transport

Formalizing written and up-to-date requirements for automated and autonomous flight operations (Specific Operations Risk Assessment, SORA)
Cloud-based validation service for continuous compliance and approval
Run-time verification of formalized requirements enables predictable and certifiable behavior
Correct-by-design emergency path planning
Exemplary use cases: Beyond Visual Line of Sight (BVLOS) flight operations and automated landing

Enabling enhanced risk assessments based on mathematical methodology
Providing objective safety KPI's for highly automated and autonomous mobility applications
Exemplary use cases: Adaptive insurance models and product liability

Enabling compliance and safe operations of highly automated and autonomous robots
Reflection of work safety protocols
Enabling of real-time monitoring of software decisions
Exemplary use case: Safety reports on near miss accidents and human-machine interaction
STRATEGIC PARTNERS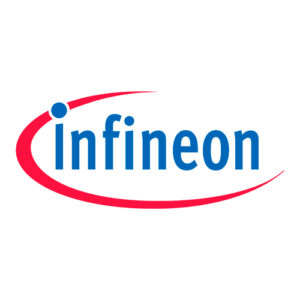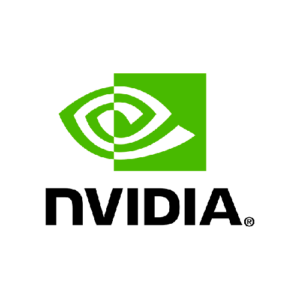 ASSO­CIA­­­­­­T­IONS
ABOUT US
As a European deep tech company founded in 2017, Kontrol has led the charge in the automated mobility space related to regulatory compliance. Kontrol is headquartered in Austria, with offices in Germany, USA, and China.
Our suite of rule- and cloud-based software products enables developers of autonomous systems to comply with regulations and laws. To date, we have helped dozens of companies navigate complex traffic law, norms, standards, and court ruling to accelerate their product deployment.
We are constantly hiring top talent across the globe in support of our mission. Please contact us.
Andreas Lauringer • Co-founder, CEO
15+ years of senior leadership experience in automotive, sales and global program management – including Continental and Magna.
Robert Janžek • CFOO
15+ years of leadership experience at Daimler AG and tech incubators. As CFO & MD, Robert launched and managed several Daimler AG subsidiaries and successful spin-offs.
Daniel Gamber • CCO
Led multiple electric and smart mobility initiatives at BMW, and Byton. Successfully built go-to-market and B2B sales organizations at early-stage ventures in Silicon Valley, Europe, and Asia.
Dr. Jinwei Zhou • Technical Director
PhD and leading expert in testing and validation of highly automated vehicles and assistance driving systems.
Snežana Marić • Chief of Staff
More than 15 years of experience in leading international teams, fundraising and managing complex projects.
Jessie Mooberry • Advisor Aerospace
Expert in scaling new, emerging technology. Most recently she served as Head of Deployment at Airbus' innovation unit in Silicon Valley. Strategic advisor to NASA Urban Air Mobility project.
Nick Zhai • VP Asia
15+ years of experience in operations, quality, and sales. Successfully built effective, high-tech partner ecosystems within the autonomous driving sector.
CONTACT US
Kontrol GmbH
Peter-Behrens-Platz 10
4020 Linz
Austria
Tel.: +43 664 247 31 24
E-mail: info@kontrol.tech